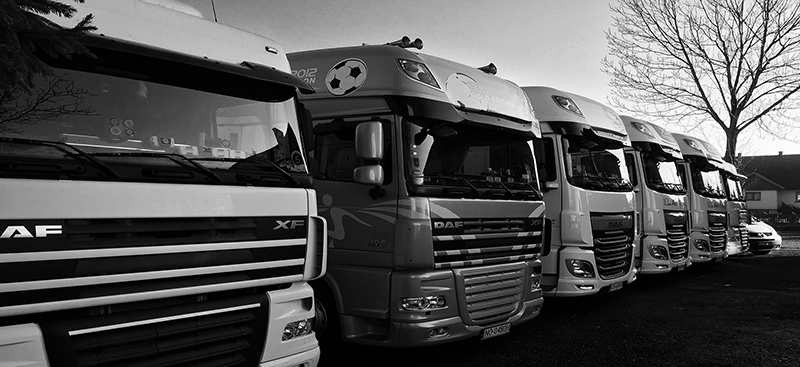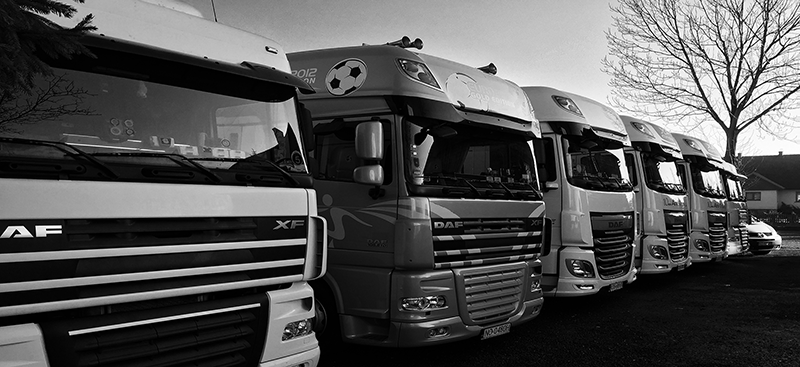 INTERNATIONAL TRANSPORT WITH A PROFESSIONAL FLEET
DAF's Euro 5- and Euro 6-compliant tractor units are the best possible choice in terms of reliability and eco-friendliness. These internationally renowned vehicles are a guarantee of safety and punctuality in transport. The international scope of our operations means we cannot settle for the second best in terms of technology – the numerous jobs we have completed in Belgium, Germany and the Netherlands are a testament to that.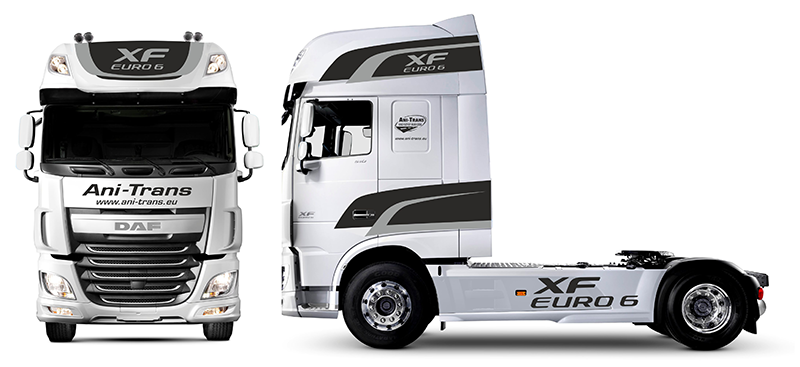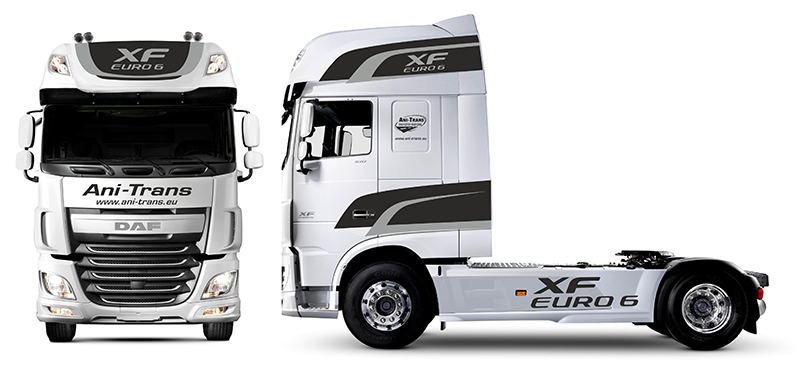 MORE THAN A DECADE OF EXPERIENCE
Ani Trans is an experienced team, constantly involved in the transport industry since 2004. Thanks to our many years of experience, we are able to meet our clients' needs perfectly and offer a service that fulfills all their expectations – no matter whether it is transport with a curtain trailer, a mega trailer or refrigerated transport. Our keywords are quality and eco-friendliness – through our activities, we prove that a transport company can be green.
TRANSPORT WITH A CURTAIN-SIDED TRAILER, A REFRIGERATED TRAILER OR A MEGA TRAILER?
The choice is yours!
EUROPE-WIDE REACH
Our brand is renowned in Belgium, the Netherlands, Germany and other countries.
ALWAYS ON TIME
Punctuality is what defines professionals. Only well-organised people are able to succeed.
HIGH QUALITY
We value the time of our Clients – therefore, we do not offer any services we are not 100% certain we can do right.
WE ARE ECO-FRIENDLY!
It is everyone's duty to care for the environment – professional transport companies are no exception.
We are here for you!
Feel free to contact us – we will answer any questions you may have.